Posted by
David Campbe
on Apr 23, 2018 in
Cleaning Tips and Tools
,
Home Improvement
,
Home Inspections
|
Comments Off

on Appliance Cleaning & Regular Maintenance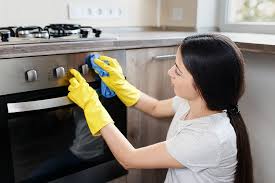 It is important to know how to correctly clean your gas stove. Before any operation of cleaning and maintenance you must disconnect the appliance from the electrical network. When the appliance is not being used, it is advisable to keep the gas tap closed. Every now and then you need to check to make sure that the flexible tube that connects the gas line or the gas cylinder to the appliance is in perfect condition. Eventually you will have to substitute it if it shows signs of wearing or damage. The periodical lubrication of the gas taps must be done only by a specialist. If a tap becomes stiff, do not force it. Rather contact your local gas service centre to assist you with repairing this. Remember to never use cleaning products with a chlorine or acidic base.
While we always worry about maintaining our cars, our lawns, our furniture, we tend to forgot about our house hold appliances. Then one day when they stop working, we throw them out and go and buy new ones. It is not only very costly to buy a new appliance; it is also a tad bit inconvenient as one gets accustomed to the way an appliance works. The solution to this is regular maintenance of all of your household appliances. This means that you need appliance repair after regular intervals.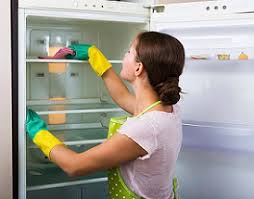 Appliance repair varies from appliance to appliance, and so does the amount of time required between each repair. Let's start with refrigerator repair. It is wise to get you refrigerator checked by a professional at least twice a year. You should get it checked and any damaged big or small needs to be fixed, once at the beginning of summer and once when summer ends. When the weather is hot, the refrigerator needs to work more to keep your eatables cold and fresh, which adds a strain on it machinery. Refrigerator repair during the start of the summer is to check if it is ready to take on extra work and at the end of the summer to fix damages done by the extra load.
Washer repair isn't dependent on seasonality, so once a year visit from a professional repairs team is more than enough. The most common complaint received regarding washers is a faulty timer. So make sure you get the timer checked during your washer repair. Just like the refrigerator, AC's need to be checked for repairs both before and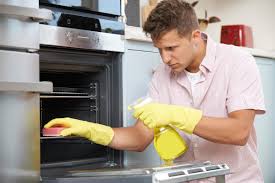 after the summer season. AC repair before the summer makes sure it's ready to fight the heat and the repair after summer checks against any damaged caused by the long summer.
While getting appliance repair done is important, it is a big hassle to look for the perfect repair team. Luckily now there are many appliance repair companies with their own websites, which help you to make an appointment with the relevant appliance team and have them visit your home. So if you are a homeowner you can very easily log onto the World Wide Web and order a repair job for your appliances without having to leave your home.